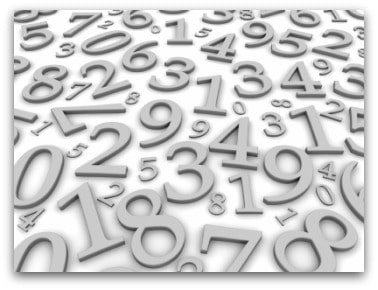 I was reading a post by a J-PUA kuroneko, "why I quit PUA".
He talked about the concept of banging 100′s and 1000′s of girls as trivial – what do we get out of it? And the guilt he gets from lying to women about which girl he's seeing, and breaking their hearts.
I currently think of PUA as more of a numbers game. How many hot girls can you bang…but gradually as I'm getting bored of banging new girls, I've found a new challenge – how many times can you bang a hot girl?
It sounds similar, but its a completely different challenge – and the latter is much more difficult than the former.
So I go around town searching for women, even number-closing ones I know I wouldn't end up dating. And I bang them. And never end up seeing them again, unless I feel like banging them again. Whats the point?
When you build relationships, you build them vertically. You move horizontally and it becomes a numbers game – you'll have a lot of low & flat buildings. But you ideally want a sky scraper. If one's not enough, build another – but the challenge it to build vertically. Knowing a lot of people sounds good on surface level – but if you look deep into it, its bullshit.
I would rather date a really hot girl I love for 5yrs – go snowboarding together, eat really nice food, chill out in her house, and really share our love – rather than bang 500 hb7′s or whatever. Because at the end of those 500 bangs, you end up with nothing. A bunch of flat shitty buildings. There's no point to it.
HOWEVER – banging different girls is an entertainment and hobby in itself. Meeting different girls, tasting the different cuisines of the world – is a beautiful thing. You know you might not be going in for seconds, but you get to travel the world, explore, and dig unfound grounds. Even though your relationships are shallow – you're meeting enough that you don't really have to worry about supply.
At the end of the day, its what you want, who you are, and the timing in your life. Broken up from a long relationship – go ahead and bang as many chicks as you physically can! Looking for a deep relationship with a single girl? Then go ahead and open the girls you really want – and be the provider.
The guilt-factor is a difficult topic. Some people get it, some people don't. I believe I have a lot less empathy as compared to other people – when I lie, its not that I feel bad for the girl, but I feel worried about the lie being unrevealed.
At this point, I really wanna improve one thing in my game – to OPEN. I want to be able to open wherever I am, and do it right. To do this, I need to be frequently opening sets. I truly want a girlfriend I love and respect. A really cute one who'll really appreciate who I am, and respect me back. Knowing how to handle the relationship, and meeting hundreds of women – I'll bound to find a girl who's right for me. I don't mind playing the numbers game to some extent and building a bunch of flat buildings. But I don't mind building a sky scraper neither.
I just gotta be enjoying the process, and its got to materialize. I'm sick and tired of the chase, I need to build a farm – where women chase me. To sum things up:
The number of girls you bang does not represent your level of success
What represents your success is how happy you are with the relationships you're in with the girls, and how happy you are with what you're doing.